Tuesday, February 8, 8:30pm
Rodeo Bar
375 3rd Avenue
212-683-6500
Friday, March 11, 9pm
Rockwood Music Hall
196 Allen Street
New York, NY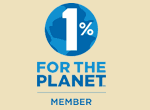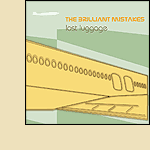 The Brilliant Mistakes formed in 1994 in New York City when singer-songwriter-keyboardist Alan Walker met songwriter-bassist Erik Philbrook while they were both working in book publishing at Penguin USA. Walker, raised in New York City, and Philbrook, a transplant from Bangor, Maine, were two book lovers who also shared a yen for classic pop songwriting, and bonded over an appreciation of such artists as Elvis Costello and the Attractions, Nick Lowe, Joe Jackson, Squeeze and Crowded House. Joining the band was drummer Mickey Wood, who had played in Walker's previous band, Club Iguana, as well as New York guitarist Andy Resnick. Taking their name from an Elvis Costello song, they recorded an EP, Lost Luggage, in Portland, Maine that same year and began playing the club circuit in Manhattan.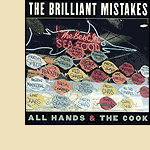 In 1999, The Brilliant Mistakes recorded their first album at Coyote Studios on North Sixth Street in Williamsburg, Brooklyn, which was then a desolate strip of industrial warehouses. They released that album, All Hands & The Cook, on their independent label, Aunt Mimi's Records, and received critical acclaim and considerable airplay on non-commercial and college radio stations around the country. The album brought them to the attention of some of New York City's most discernible music lovers. As a result, they were featured on ASCAP Deems Taylor Award-winning DJ Vin Scelsa's cult radio show "Idiot's Delight" on WFUV-FM/NY and were also featured as part of the legendary New York club The Bottom Line's "Required Listening" series, hosted by WFUV's Rita Houston. Performances at New York City's Fez Club cemented the group's reputation as a crowed-pleaser.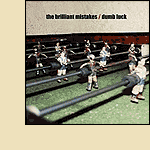 The band's second album, Dumb Luck, was released in 2003. Produced by producer/bassist Lincoln Schleifer, who has worked with Levon Helm, Gov't Mule's Warren Haynes, Steely Dan's Donald Fagen, Solomon Burke and Buddy and Julie Miller, the album was recorded over several months in Lincoln's basement studio, affectionally dubbed "Lincoln's Log Cabin," in the Irish Woodlawn section of the Bronx. The band was joined by some incredible guest musicians, including multi-instrumentalist Larry Campbell (longtime Bob Dylan guitarist who has also worked with Paul Simon, Ron Sexsmith, Shawn Colvin, Elvis Costello, Levon Helm and others) as well as percussionist extraordinaire Marc Quinones (The Allman Brothers Band, David Byrne, Tito Puente) and guitarist John Putnam (Richard Shindell, Lucy Kaplansky). In addition to bringing out the best of the band's distinctive harmonies, piano-rock approach and the dynamic work of drummer Paul Mauceri, Schleifer expanded their musical palette to include everything from Hammond B3 organ, Wurlitzer and a Fender Rhodes to pedal steel guitar, banjo, timbales, horns, and a string quartet. The result is a rich tapestry of moods, both light and dark.
The band continued to work the Northeastern circuit and gained greater exposure performing throughout the country in clubs and on college campuses, including high-profile spots at the SXSW Music Festival in Austin, Texas and the Sundance Film Festival in Park City, Utah.
WFUV-NY/FM featured the band on their City Folk Live series and radio host Darren DeVivo described their music as "clever, pure pop - New York City style." And added that "The Brilliant Mistakes make intelligent, well crafted music filled with instantly memorable hooks in the tradition of greats like Joe Jackson, Marshall Crenshaw, Richard Barone and others."
Dumb Luck received accolades in such publications as The Village Voice, The Boston Globe, Performing Songwriter, The Boston Phoenix, the Portland Press Herald (Maine), Mojo, Harp, The Baltimore Sun and in numerous other publications.
In 2005 the band contributed a track, "Everyone," to Lowe Profile: A Tribute to Nick Lowe.
In the fall of 2008, the band is set to release their third album, Distant Drumming. Produced by Lincoln Schleifer, the album marks a distinct evolution in the band's sound. Incorporating more acoustic guitar, lush harmonies as well as a wide array of vintage keyboards, including Farfisa, Hammond B3 and Hammond Aurora Classic organs, upright piano, Wurlitzer electric piano, and a variety of percussion instruments, the album is more organic with greater emphasis on grooves, dynamics and textures. The album also features guests such as singer-songwriter Mike Viola, frontman for the Candy Butchers who is also one of the songwriters behind the hilarious musical comedy Walk Hard: The Dewey Cox Story, as well as guitarist Larry Campbell and guitarist Marc Shulman (Suzanne Vega).